Boost your innovative online presence solutions
Do you have a business? Are you looking for a web development agency to set up a software, web application or online platform that meets your specific needs? A secure, elegant, high-performance solution developed with new technologies?
Developing a custom website is one of the most effective tools to achieve your goals.
SAMA INNOVATION provides its experts with web specialists to identify the digital needs of your business, develop specific tools according to your needs and requirements and support you during the development phase, the test phase and the first months of use of your tool.
At each stage of the creation of your website, our web agency accompanies you, trains you and guarantees you a personalized follow-up so that you can better manage your success online.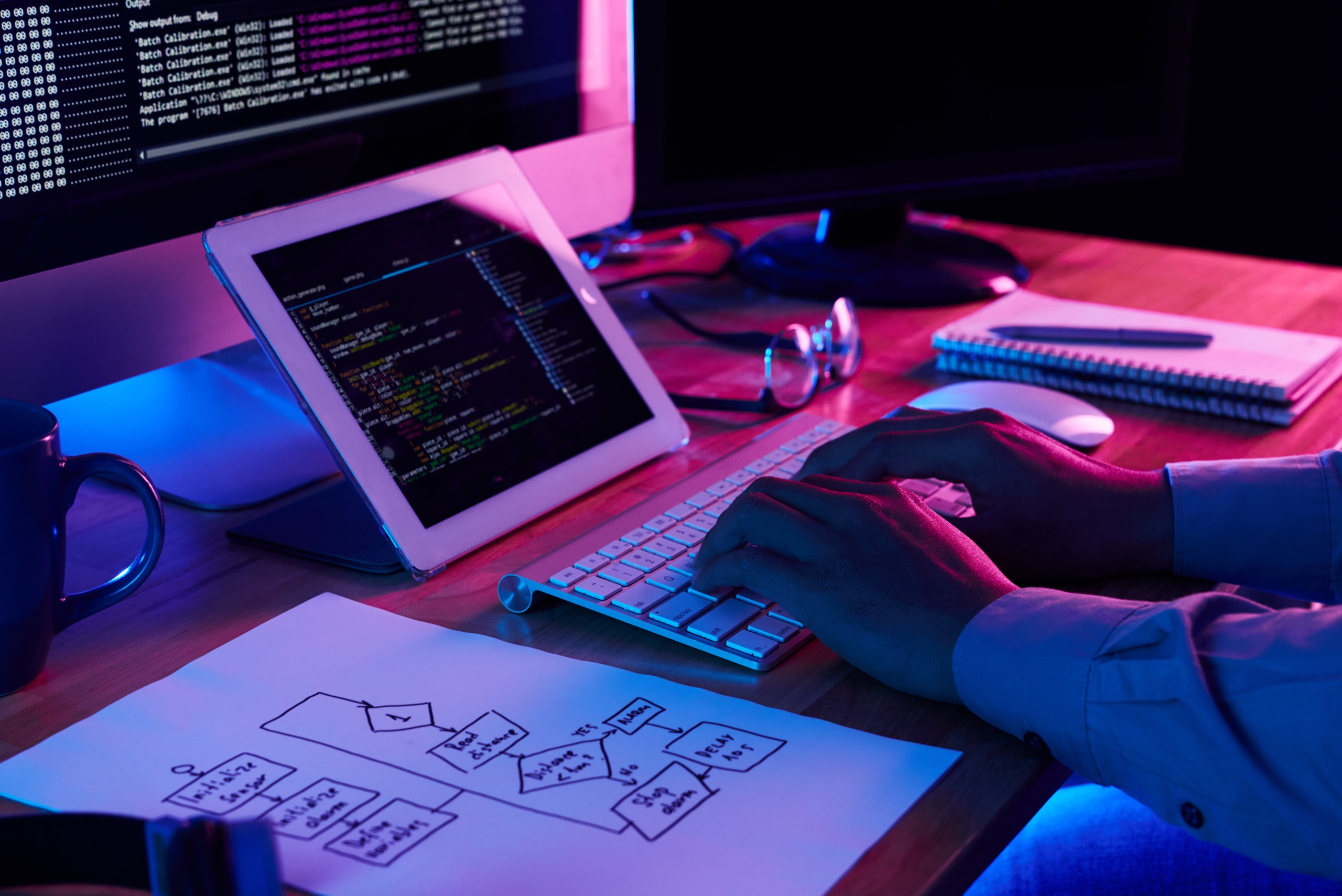 Custom website development
We create personalized websites that help you differentiate yourself from your competitors, improve your customer experience, enhance your products and reach new markets.
Our agency offers you its expertise in website creation. Because the design of a showcase site requires real reflection and multiple knowledge, we put at your disposal a team of senior profiles entirely dedicated to your project.
SAMA INNOVATION supports you in the launch of your online activity and offers you a turnkey website, simple to administer, all optimized SEO. Our main goal? Create an e-commerce site that allows you to generate a sustainable return on investment.
Get smart solutions for your Project!
We help companies of all sizes increase their sales and position themselves in the market.
Web application development
We develop tailor-made web applications, which can evolve with your changes and ensure better accessibility to all users and via any digital medium.
We create your customized customer relationship management tools, such as CRM, to improve your business processes and productivity.
There are many customer relationship management tools, but they may not meet all of your needs. That's why we offer CRM solutions tailored to your business.